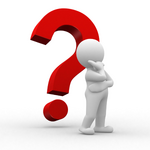 Welcome to our list of Frequently Asked Questions, commonly referred to as FAQs.
Here you will find questions that seem to be asked the most by our users. If you have a question not listed, that you'd like answered, please click on the comments link at the top of this page.
One of our investigators will research it and respond to you with an answer within 48 hours. If you do not receive a response within the allotted time-frame, please contact the Admin Team. Who knows? your question may be published here!
Before asking a question, please read this:
I read the instructions but the item I seem to need isn't in it...

Did you also read the installation guide?
Did you read the Online Manual, and these online FAQs?
Did you use the search button to see if your question has already been asked, and answered?
Did you look in downloads to see if anybody wrote a plugin?
If you did all that then by all means, please post your question.
Once you've decided to post your question:

Don't post as guest. We're more likely to answer a name, even if it's false.
Don't just post silly little topics like "Help!!!", "helpme", or "It don't work what I do wrong?". Make the topic title meaningful.
Ask your question as clearly as you can, in English.
Always provide a link to your problem. If the linked page needs a login then create a guest account as guest:guest. You can always delete it later.
Don't bother to tell us how unprofessional we are. We know already. If we were professional, you'd be paying us. Or would you even be here?
Remember. We do this for nothing except the pleasure of knowing you're using this website. So if you don't want to help yourself a little, then why would anyone else want to?
---
Community content is available under
CC-BY-SA
unless otherwise noted.